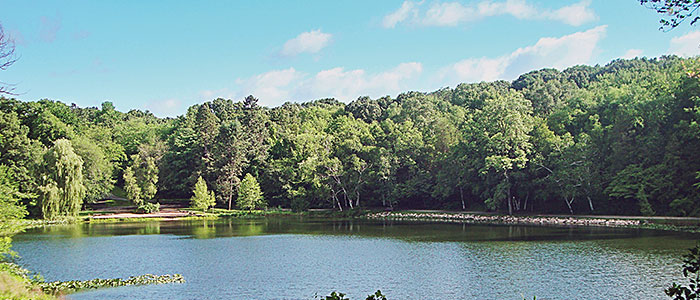 Where is Southeast Michigan?
Southeast Michigan encompasses the counties of Monroe, Lenawee, Washtenaw, Hillsdale, Jackson, Ingham, Livingston, Oakland, Wayne and Macomb. Our major cities are Jackson, Adrian, Brighton, Blissfield, Detroit, Monroe, Tecumseh, and Ann Arbor. By car, we're only four hours from Chicago and ten hours from New York. By plane, you'll spend more time in the airport terminal than on the plane ride which means easy access to the places you need to be.
Small Town Living with Big City Convenience
Step into southeast Michigan and find yourself in the heart of small town living. When you need the taste of a large metro, Ann Arbor and Metro Detroit are an easy drive away and have all that you would expect of city living and entertainment. We're connected to the nation by major interstate freeways like I-94, I-75 and I-80. Of the Great Lakes, we call Lake Erie and Lake Huron our own.
As residents of our numerous towns (like Hudson, Michigan) will tell you, there aren't many reasons to drive to the larger cities. Community mainstays like Adrian's Croswell Opera House are common throughout southeast Michigan. In addition to several Broadway-style musicals each year, the Croswell stages plays, concerts, and other special events. The Croswell's high-quality productions draw visitors from across southeast Michigan and northwest Ohio. The Adrian Symphony Orchestra's professional musicians and internationally known guest artists have been delighting audiences for over three decades. The orchestra performs throughout the year and showcases musical styles ranging from pops to classical.
Exceptional Education in Southeast Michigan
From private colleges and universities like Siena Heights University and Adrian College to big ten schools like the University of Michigan, southeast Michigan is home to many exceptional schools. As reported by Newsweek, our students have strong support systems which translates into high performing K-12 education too.
Second to None Health Care Systems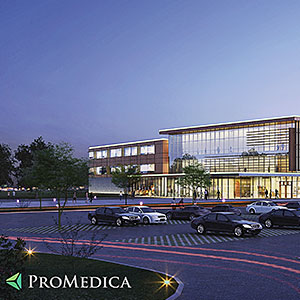 Michigan hospitals are among the best in the nation. From Ann Arbor's University of Michigan Hospitals and Health Centers, to Beaumont Hospital, to Henry Ford Hospital, and to Harper University Hospital, our health care systems received high marks from U.S. News and World Report. Soon to be included in that list is the new ProMedica full-service hospital. It will have up to 80 care beds, an emergency department, surgical capabilities, a women's health center, a cancer center, a pain management clinic and an inpatient psychiatric unit. The building will be developed following LEED Silver-Eligible Certification standards to ensure sustainability and offer best-in-class in design, construction and energy efficiency.
Southeast Michigan is a Great Place to Build a Business
Lenawee Now has been collaborating with the Toledo-based Regional Growth Partnership and The Greater Ann Arbor Region. Recently they also joined forces with the Detroit Regional Chamber and eleven other economic development organizations to form a coalition that represents all of southeast Michigan to attract businesses to the region. These partnerships allow Lenawee Now to reach out both domestically and internationally to promote just how wonderful it is to live and work in southeast Michigan.