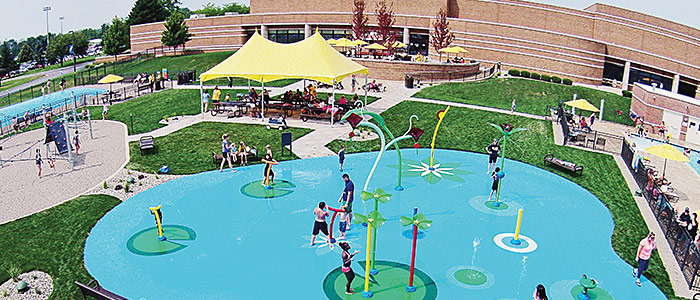 As the county seat of Lenawee County, Michigan, Adrian has a long and rich history as is evident in the 1800's architecture of the downtown buildings and surrounding homes. You'll find all the conveniences expected of a major metropolitan center plus many of the benefits of small town America (often within five minutes of each other).
Historic Downtown Adrian
Since 1866, the Croswell Opera House has been a mainstay of arts and culture for downtown Adrian and the surrounding communities. In addition to several Broadway-style musicals each year, the Croswell stages plays, concerts, and other special events. The Croswell's high-quality productions draw visitors from across southeast Michigan and northwest Ohio. The Adrian Symphony Orchestra's professional musicians and internationally known guest artists have been delighting audiences for over three decades. The orchestra performs throughout the year and showcases musical styles ranging from pops to classical.
Many Fine Dining Experiences
For a hearty meal and live music, visit Hooligan's Grill in downtown Adrian. This Irish-German bar serves a wide variety of menu items, ranging from the Double Dublin Burger to Scotch Eggs and Wiener Schnitzel; and their carrot cake is sure to knock your socks off. Hooligan's proudly supports local brewers and farmers so look for Michigan craft brews on tap and local cuisine on the menu.
Excellence in Education
Adrian, Michigan, is home to several outstanding academic institutions including Adrian College, Siena Heights University and Jackson College. For the mechanically and technologically inclined, Adrian offers the LISD TECH Center, a vocational center that offers 28 different career and tech programs to area high school students and adults. College sporting events, ice skating, theater, and musical performances all produce excitement and energy.
Adrian News
Map of Adrian