Lenawee Now is proud to partner with the following economic development organizations:

The Detroit Regional Chamber has served the business community of the metro-Detroit area for more than 100 years. The Detroit Regional chamber is one of the oldest, largest, an most respected chambers of commerce in the country. Chamber activities and initiatives are centered on four strategic pillars: economic development, regional collaboration, education reform, and member value.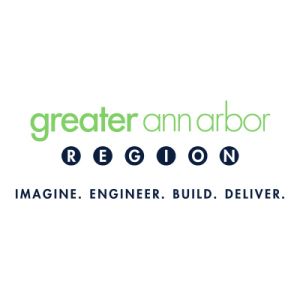 The Greater Ann Arbor Region (GAAR) is a collaborative effort that includes Ann Arbor SPARK, Hillsdale County Economic Development Partnership, The Enterprise Group of Jackson, Monroe County Business Development Corp, and Lenawee Now. The Greater Ann Arbor Region is funded by the Michigan Economic Development Corporation. The Greater Ann Arbor Region partners' mission is to work together to attract growing businesses that are seeking destination for relocation or expansion.

Regional Growth Partnership serves as northwest Ohio and southeast Michigan's lead economic development organization. The Regional Growth Partnership is a privately led organization committed to meeting the needs of businesses, site consultants, and corporate real estate professionals.