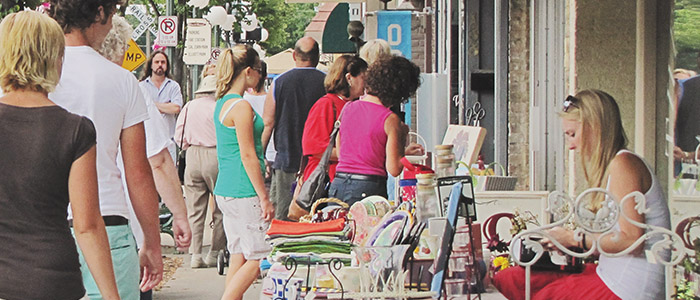 At first glance, Tecumseh, Michigan, is the quintessential small town America; big smiles, friends around every corner, tree lined streets and a bustling downtown. While Tecumseh is all those things, it is also an economic hub of Lenawee County within easy driving distance of Ann Arbor, one of Michigan's technology and cultural centers. Professionals young and old are sure to find the right mix of fun and work.
Downtown Tecumseh Restaurants and Food
Downtown Tecumseh is as much historic as it is full of great local shops for a wide range of interests. The Boulevard Market is the place to go for locally-made cheeses, wine and chocolate! There are over 100 hand-cut cheeses and the ever-changing selection always provides something new in the store to taste test. If sipping wine is a favorite pastime of yours, visit Pentamere Winery, located downtown and J. Trees Cellars, located at the Historic Hayden-Ford Mill. If craft beer is more your style, the Tecumseh Brewing Company opened in 2015 with the help of a new type of financing known as "investment crowdfunding". When you're finished shopping, head over to Lev's Bakery for a snack. Everyone in Tecumseh knows that Lev's is the place to get the freshest, most delicious baked goods.
Tecumseh Michigan Arts and Festivals
It seems as though there's always a community event or festival happening in Tecumseh! Sculptures line the streets during Art Walk and also during the Ice Sculpture Festival. The Tecumseh Center for the Arts (TCA) hosts a variety of live performances throughout the year, including music, dance, comedy, drama and more. The Appleumpkin Festival, popular for carnival rides, games and crafts, has been a fall tradition for over two decades.

Top Marks for Tecumseh Economic Development
The University of Michigan-Dearborn's iLabs eCities program has recognized Tecumseh five times for excellence in economic development and entrepreneurial growth. The study looks at factors like tax incentives, local government policies, and available workforce that make cities attractive to new business.
Tales of the Past
Tecumseh was named after the powerful Native American leader of the Shawnee, Chief Tecumseh. Learn the local lore during seasonal tours of the Indian trails, offered by the Parks Department, or stop into the Tecumseh Historical Museum to enjoy one of their exhibits.
Finding a Home or Business in Tecumseh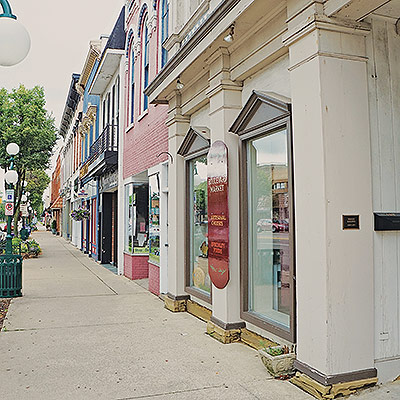 From single family homes, to condos, to apartments, housing in Tecumseh is plentiful and affordable. Homes in the city provide you with easy access to a vibrant downtown. Country homes, minutes from town, will provide you with all the open space and wildlife you could expect from Michigan. Businesses will find ample room to grow and a highly trained work force.
Tecumseh News
Map of Tecumseh