Croswell Opera House
The Croswell Opera House first opened in 1866 and provided entertainment including concerts, lectures, vaudeville acts, minstrel shows, and various educational activities. Legendary figures have graced the stage, such as Susan B. Anthony, Frederick Douglas and Edwin Booth.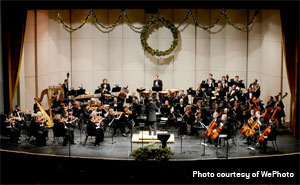 Adrian Symphony Orchestra
The Adrian Symphony Orchestra was founded more than 30 years ago with the mission to create musical performances of the highest quality and to present activities that educate, enhance, and improve the quality of life for the citizens of Lenawee County and Southeast Michigan.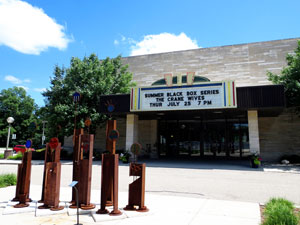 The Tecumseh Center for the Arts
The Tecumseh Center for the Arts provides a wide variety of events that light up the stage. From Broadway stars, to sensational chart topping bands and world class national touring acts to local theater companies and youth events, you'll find it all on stage at the Tecumseh Center for the Arts.
Tecumseh's Downtown Development Authority has teamed up with Community Arts of Tecumseh (CAT) and the Lenawee Council for Visual Arts (LCVA) to create unique art events in downtown Tecumseh. Artists come out on the streets, in the storefronts, or in the park to demonstrate their work for the public to enjoy (and purchase!). Find more details about Tecumseh art events. Adrian's Art-A-Licious Festival is an annual event in Downtown Adrain featuring more than 80 artists, plenty of local food and music. Learn more about Art-A-Licious and other art events in Adrian, Michigan.
River Raisin Ragtime Revue
Based in Tecumseh, along the River Raisin, R4 regularly performs at quality venues including The Henry Ford Museum, the Detroit Institute of Art, and Ann Arbor's Michigan Theater and has partnered with historic Greenfield Village in Dearborn, Michigan, to present major annual ragtime festivals drawing thousands. Find more information about River Raisin Ragtime Revue and their upcoming events.
Festivals in Lenawee
Many festivals are offered throughout the year in Lenawee County. Some of the most popular are Art-A-Licious, Blues and Brews Festival and Appleumpkin. Art-A-Licious is located in downtown Adrian and provides the community with food, entertainment and artists that show and sell their work. Blues and Brews is also located in downtown Adrian. The Blues and Brews festival delivers Michigan's finest brewed beer and great blues music! Appleumpkin has been a Tecumseh tradition for 20 years. The festival offers carnival games, crafts, rides, food and more! Get more information about Lenawee County festivals.
Lenawee Historical Museum
Interested in learning more about the area? The free Archives of Lenawee Historical Museum houses thousands of documents relating to business, government, religion, education, the Underground Railroad, and many other subjects of local interest. Find a rich past within the displays, pages, and events right here in Adrian! Find more information about the Lenawee Historical Museum.
Adrian Center for the Arts
Located at 2300 North Adrian Hwy, the Adrian Center for the Arts provides arts education and resources to help facilitate creative endeavors for people of all ages. They provide a large fellowship of passionate artists and volunteers who enrich and cultivate an environment that has become a catalyst of creativity.