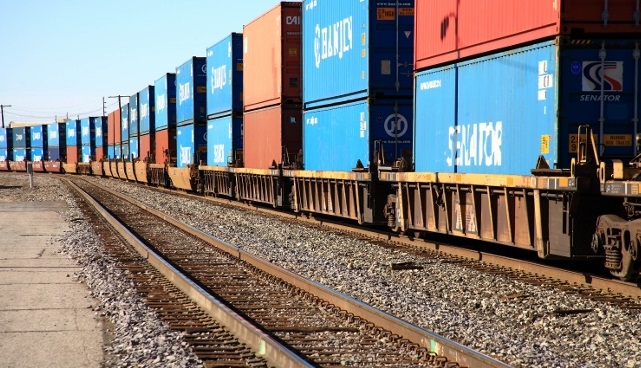 Lenawee County, Michigan, offers small town living with quick access to more urban areas.
Transportation: Airports
Welcoming more than 30 million passengers each year, Detroit Metropolitan Wayne County Airport (DTW) is one of the busiest airports in the United States and among the world's largest air transportation hubs. As the second-largest hub and primary Asian gateway for Delta, the world's largest airline, DTW serves as the SkyTeam™ Alliance's major Midwestern hub. DTW is also a major base of operations for ultra low cost carrier Spirit Airlines. Together with 14 additional passenger airlines – including four foreign flag carriers – Detroit's airlines and their regional partners offer service to more than 160 non-stop destinations around the globe.
The Toledo-Lucas County Port Authority's business is transportation and development. That business is shaped by its mission to move people and cargo through the region while employing innovative programs to stimulate development in the region.
Transportation: Local Executive Airports
With a new 5000' runway and full parallel taxiway, the Lenawee County Airport (LCA) is poised for take-off. It can accommodate virtually all Business and General Aviation aircraft. The airport also has a grass strip that is great for small GA crosswind operations. The ample ramp areas means there is always room for your next visit.
Merillat International Airport
Transportation: Seaports
The Port Authority oversees and promotes commercial and recreation activities along 32 miles of the Detroit River from Lake St. Clair to the Wayne/Monroe County border. Each year, the Port Authority oversees more than 17 million tons of cargo at 29 private and public sector terminal facilities in the Port of Detroit. International and domestic high-grade steel products, coal, iron ore, cement, aggregate and other road building commodities are shipped in and out of Detroit's port. It is the third largest steel-handling port in the nation.
Port of Monroe Michigan Drive Time 1 Hour  - The Port of Monroe provides an important transportation alternative that many cities and states simply cannot offer to their manufacturers, shippers and suppliers. Water transport is the most cost effective and environmentally friendly mode of transportation. The Port of Monroe is directly connected to: The Great Lakes-St. Lawrence Seaway System which extends 2,340 miles from Duluth, MN, eastward to the Gulf of St. Lawrence on the Atlantic Ocean. It connects the five Great Lakes: Superior, Michigan, Huron, Erie and Ontario, serving 17 states and providing access to 15 major international ports.
The Port of Toledo is well positioned as an inland distribution point for North American commerce and is home to 15 terminals linked to global markets through the Great Lakes / St. Lawrence Seaway System. The Port of Toledo handles over 12 million tons of cargo and 700 vessel calls each year, and The Toledo Shipyard is home to one of the only U.S. full service shipyards with graving docks on the lower lakes. Located on Lake Erie, the Port of Toledo is recognized as one of the Great Lakes' most diversified international cargo facilities.
Transportation: Roadways
M-52
Runs north and south through the heart of Adrian. It gives quick and easy access to other major highways throughout the state such as US-223, M-50, US-12 and I-94. This highway is a main route to major cities such as Saline, Chelsea and Ann Arbor.
US-223
Runs north and south providing access to US-23, US-127, I-94 and US-12. These roads provide quick transportation to major cities such as Jackson and Toledo, Ohio. Following US-223 until it turns into US-127, leads directly to Lansing.
US-12
Runs east and west through the city of Clinton. To the west it connects to Coldwater (and is a scenic drive to Chicago!) and to the east it runs through Saline and into Detroit.
M-50
Runs east and west through the city of Tecumseh. It's just a quick drive to Jackson in the west or Monroe in the east.
I-94
Just north of Lenawee County, I-94 is a major highway that runs east and west, with easy access to Jackson, Ann Arbor, and Detroit.
US-23
Just east of Lenawee County, Michigan, US-23 is a major highway that runs north and south, with easy access to Flint, Ann Arbor, Michigan, and across the state line into Toledo, Ohio.
US-127
Runs north and south and serves as Lenawee County's western border. To the north, it connects to I-94, I-96 and I-75; to the south it connects to I-80-90 in Ohio.
Transportation: Railways
The Adrian and Blissfield Railroad provides direct transportation to the Norfolk Southern Railway and the Indiana and Ohio Railroad. From the Indiana and Ohio Railroad, the Ann Arbor Railroad, The Canadian National Railway and CSX Transportation can be reached. For more information, review MDOT's official railroad map.