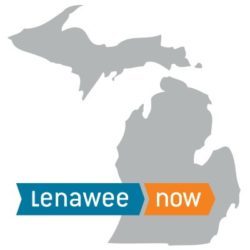 Voters of Lenawee County passed the ballot proposal to renew the separate tax limitation in Tuesday's election. The renewal of this tax limitation makes it possible to continue important programs and services in our area including economic development, parks, recycling, the economic crimes unit, and leadership development, all of which support local communities and enhance quality of life. Thanks to your vote, we can continue to invest in programs that attract employers, investors, and new families to our county.
"Lenawee Now is a non-mandated service, and we have been here for 101 years. The passing of this ballot proposal allows us to continue our efforts, working with local companies on business retention, attraction, expansion, and creating talent," explains Executive Director Jim Van Doren.
Along with many other economic-driven programs, the renewal of this tax limitation is a big win for the Economic Crimes Unit (ECU). This economic development tool helps Lenawee continue to be one of the most business-friendly counties in Michigan. The ECU has recovered more than $250,000 for businesses and government agencies since its establishment in 2014.
Investing in jobs is one of Lenawee Now's most important objectives. Last year, citizens in our community rated the creation of jobs and economic development as one of the biggest issues facing Lenawee County today. Your vote to renew the separate tax limitation allows County government to invest their resources to support job growth.
"More jobs mean everything for the community," explains Director of Operations Tim Robinson, "We want the companies that we work with to invest in Lenawee County, and that includes not only equipment and buildings, but people. In addition, helping build talent in our own community fosters economic sustainability. The more they learn, the more they are worth, the more they can earn. It's better for everyone."
Thank you to everyone who voted along with all those supporting us over the years! Your support ensures the continuation of important programs and services throughout Lenawee County to attract employers, investors, and new families.