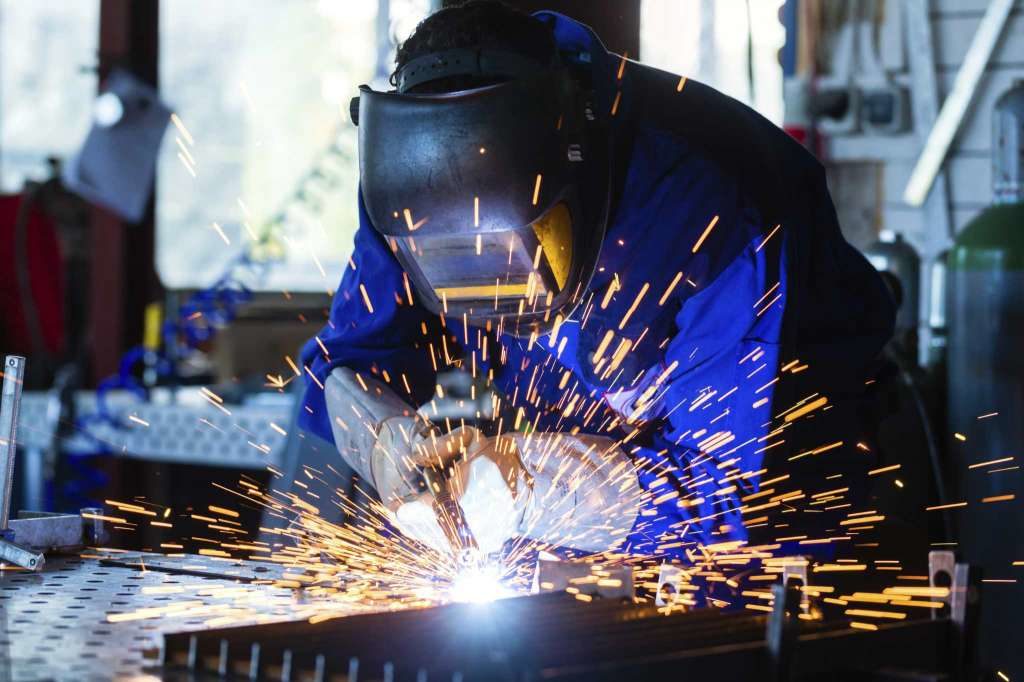 Lenawee County, it's National Apprenticeship Week! Apprenticeship programs open a multitude of job opportunities. They offer a hands-on learning experience to strengthen necessary job skills while earning an income.
According to the United States Department of Labor, "The strategy helps businesses thrive by building a highly-skilled, highly-productive workforce, and it helps job seekers access and maintain stable careers with good wages." Not only are apprenticeship programs beneficial to businesses and job-seekers, but also to the overall economic success within a community. Apprentices who complete their program receive a national, industry-recognized credential, giving them a competitive edge while boosting workforce performance benchmarks. Other county performance measures include increased employment rates, high employee retention rates after the apprenticeship (91% to be exact), and earnings that increase as skills and knowledge develop.
There are several apprenticeship programs in Lenawee County that offer quality education and wage benefits. The LISD TECH Center is preparing for upcoming apprenticeship training programs. The course matrix for The Academy of Manufacturing Careers includes classes in industrial blueprint reading, computer skills, welding, 8-D problem solving, and many more.
Registration for the Academy for Manufacturing Careers through the Jackson Area Manufacturers Association (JAMA) in January is open! The deadline to register is December 8. These classes will be held at the LISD TECH Center during the Winter/Spring term. Visit JacksonJama.org for more details.
The HVAC and Electrical Apprenticeship is set to kick off in January. This training program follows a four-year plan with an intensive, trades-specific curriculum.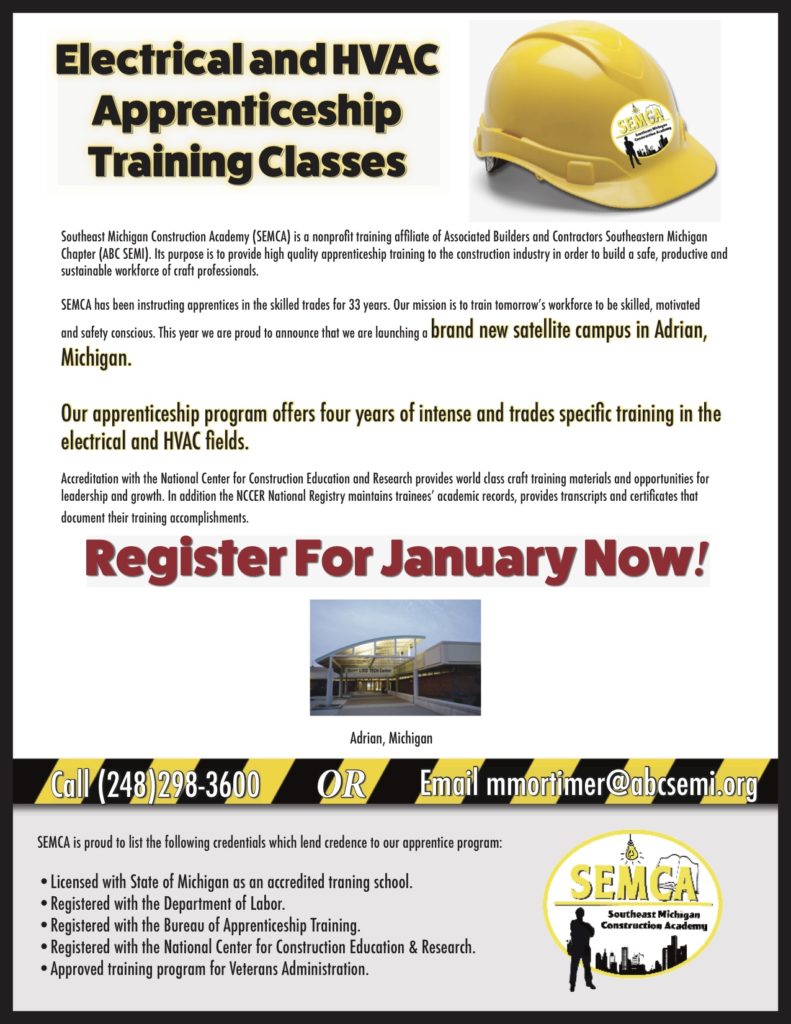 Check out this article from the Michigan Department of Talent and Economic Development about apprenticeship programs at the state level.