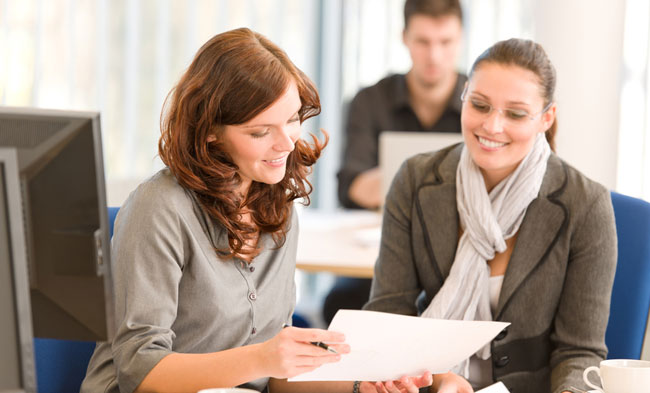 Business Resources
Lenawee County is  a dynamic, entrepreneurial place for existing and new businesses to grow and be successful. In addition to Lenawee Now, Lenawee has a number of other resources to assist current and early start-up businesses.
Michigan Small Business Development Center (MI-SBDC)
The Michigan Small Business Development Center offers expert assistance at no cost to entrepreneurs looking to start or grow a business. The MI-SBDC enhances Michigan's economic well-being by providing confidential one-on-one counseling, business plan development, business education and training, marketing strategies, market research, information based planning, and technology commercialization for new ventures, existing businesses, growing businesses, and advanced technology companies. With regional and satellite service centers state-wide, the MI-SBDC network positively impacts Michigan by helping to launch new ventures, strengthening existing companies, creating new jobs, retaining existing jobs, and assisting companies in defining their path to success.
For assistance, please contact:
Shawn Preissle, Business Consultant
Greater Washtenaw Region – Washtenaw Community College
4800 East Huron River Dr, P.O. Building Suite 121
Ann Arbor, MI 48105
(734) 249-5986 / spreissle@wccnet.edu
SCORE
Mentors, Membership and Resources
SCORE offers a variety of resources from mentors, membership, media resources and other business tools. Follow the links below to find a list of templates for financial statements and business plans. With these webinars, you'll learn technology, operations, management, and marketing strategies to start or grow your small business.
Ann Arbor SCORE
Ann Arbor SCORE is part of SCORE "Mentors to America's Small Business". Ann Arbor SCORE provides free and confidential business advice and mentoring tailored to meet the needs of your small business and your personal objectives. It also offers workshops, for a modest fee, for both start-up and in-business entrepreneurs. SCORE volunteers are real-world professionals who are dedicated to helping small businesses succeed. Mentors are experts in such areas as accounting, finance, marketing, general management and business plan preparation. Follow the links to the SCORE resources offered in the Ann Arbor area and beyond.
Other Resources
Adrian College Institute for Entrepreneurial Studies
The purpose of the Institute is to provide resources and mentorship to business students who are interested in exploring the entrepreneurial experience as well as address the general disconnect between ideas and business creation. The Adrian College Institute for Entrepreneurial Studies also has a Business Incubator for pre-startup businesses. A team of qualified professionals offer services necessary to drive success. The Adrian Business Incubator welcomes everyone in any stage of business development, from the basic strategic business plan to expanding on future growth.
Lenawee Chamber Alliance
The Adrian Area Chamber is engaged in a diverse range of activities to achieve their goal to increase economic prosperity and success of businesses within the Adrian area.
Jackson College
The  Entrepreneurs come from all backgrounds, but all must be comfortable with taking risks, and all are innovators, generating new ideas. The Jackson College Entrepreneurship Program offers associate degree or certificate programs in entrepreneurship. Students will identify their own driving passion, their distinctive talents, and to help them put together a thorough plan for transforming their ideas into reality.
Michigan Business Service Center
Through the Michigan Business Service Center, the State of Michigan offers more tools and resources for businesses and employers.
Start Up Nation
Start Up Nation offers advice and resources for small business owners to start and expand their business.
RedTire
RedTire matches Lenawee County business owners ready to retire and entrepreneurs looking to purchase businesses in the area.