Perfect for Life. Lenawee County, Michigan.
Lenawee County, Michigan's, reasonable cost of living, small towns and villages, and proximity to nearby cities allow the locals to enjoy the simplicity, safety and charm of a smaller community while living just a short drive to great metropolitan museums, professional sports, and shopping centers. We have excellent local healthcare, with easy access to more specialized hospitals in Toledo, Ann Arbor, Ypsilanti and Jackson.
Great Educational Opportunities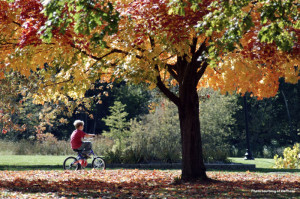 We're the home of Adrian College, Siena Heights University, and Jackson College, who collaborate to offer accelerated college degrees programs and college credit to high school students. The Lenawee Intermediate School District also created the LISD TECH Center, which provides high school juniors and seniors free programs to earn credit toward graduation requirements, industry certifications, and/or college credit.
We offer many educational opportunities throughout Lenawee County.
Lenawee County, a Gorgeous Vacation Spot
Our abundance of lakes, parks, and golf courses make Lenawee County a great playground and vacation spot. The Michigan International Speedway boasts a proud 42-year history of hosting America's best racing action on its 1,400 acres in the scenic Irish Hills.
To plan your trip to Lenawee County, go to the Visit Lenawee Website.
Vibrant Arts in Lenawee County
The Adrian Symphony, Croswell Opera House, Tecumseh Center for the Arts, the Adrian College and Siena Heights University theaters and art departments, Lenawee Council for the Visual Arts and the Community Arts of Tecumseh provide many opportunities for our residents to both enjoy and participate in the arts.
A Growing Community
Lenawee offers numerous local resources for small business entrepreneurs. In addition to economic development, trails and alternative means of transportation are growing as well with our non-motorized vehicle plan to connect Lenawee.
Take the Tour
View the Lenawee County Tourbook to plan your next visit in Lenawee County.