For the second year, Lenawee County participated in Manufacturing Day, a nationally observed effort to introduce students to career opportunities in the field. This year, the number of students participating is approximately 400, nearly double that of last year. A total of 22 area companies participated by way of tours and online engagement through MI Bright Future.
Each student participating in Manufacturing Day toured and talked with two different local companies before enjoying a lunch with peers and industry representatives. The activity, which was designed to only take half a school day, will be supported by follow up discussions in the class room as well as researching and using message boards to communicate with companies through MI Bright Future.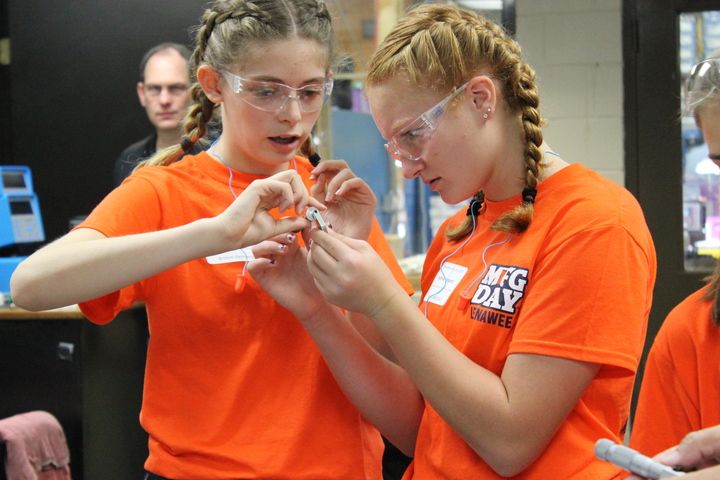 Thank you to all participating companies, of which included: Aerospace Services, Adrian Precision Machining, Adrian Steel, Aget, Anderson Development, Axis, Ervin, General Broach, Glycon, Hardwoods, Ididit, Inteva, Kamco, KIRCHOFF Van Rob, LW Blissfield, Martinrea, Meridian Mechatronics, Plastic Omnium, Rare Tool, Rima Manufacturing, Venchurs, and W2 Fuels.
Engagement in activities such as Manufacturing Day is an important part of local workforce development. It not only shows how high-tech and exciting manufacturing can be but also the variety of careers available within Lenawee County. With local manufacturing booming, and many employees nearing retirement, local manufacturers are in need of reaching the high school audience.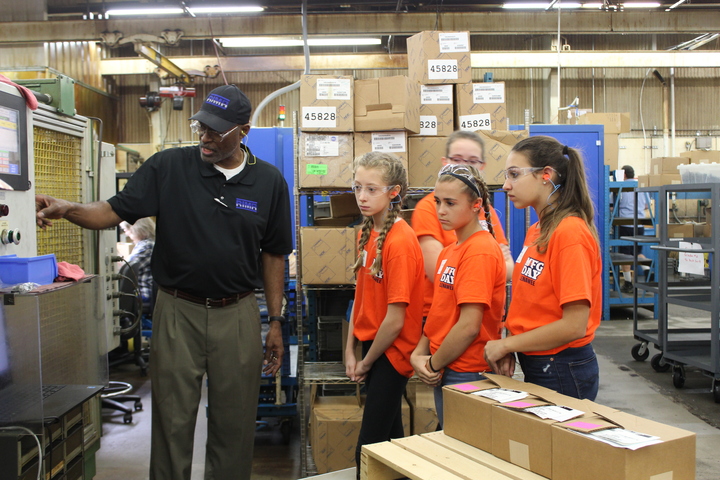 According to MfgDay.com, the website for the national initiative, the impact of Manufacturing Day on young people is substantial. After participation in 2016 activities, students reported:
88% of tours and activities were interesting and engaging
89% became aware more aware of manufacturing jobs in their community
84% were more convinced manufacturing provides careers that are interesting and rewarding
64% became more motivated to pursue a career in manufacturing
The events planned for Lenawee County were planned by the LISD TECH Center, Southern Michigan Center for Science and Industry, Lenawee Now, MI Bright Future, and Michigan Works! Southeast.