Part Time
Posted 2 weeks ago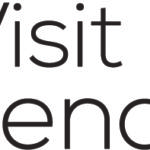 Responsible for assisting the Executive Director by supporting and facilitating development and implementation of business/marketing plans and initiatives throughout Lenawee County. Visit Lenawee cultivates excitement regarding events, attractions and tourism throughout Lenawee County. We seek a dynamic individual whom can participate in all areas of marketing and promotions from print and digital proofreading to developing and launching events. Oversee all aspects of event planning and manage for on-site facilities.
Primary Responsibilities and Duties
·       Assist the Executive Director with planning overall marketing, e-marketing, training and strategic programs for Visit Lenawee
·       Creating event proposals which fit client requirements and presenting proposals by deadline
·       Maintaining a working relationship with vendors
·       Demonstrate to client's strong knowledge of venues and vendor offerings and taking clients on tours of venue
·       Creating sales opportunities for future venue rentals
·       Interact directly with hotels and community partners to promote marketing services, tools and memberships
·       Participate in familiarization trips, and on-property and off-property events as needed
·       Assume responsibility for social media efforts
·       Assume responsibility for on-site event coordination/management and sales
·       Perform analysis of marketing and sales data
·       Assist in creation and implementation of marketing materials and promotions
·       Assist with website and mobile app development (on-going)
·       Assist with building effective, attractive tour group itineraries
Requirements – Technology / Computer Knowledge:
·       Mobile App Knowledge
·       Mobile Technology
·       Social Media Platforms
·       Possess a strong working knowledge of Microsoft Office Suite and/or Microsoft 365
·       Possess the ability to conduct online webinars utilizing products like join.me
·       Electronic Calendars
·       General knowledge of account software and reports
·       Customer Relationship Management software (CRM)
·       Event management software
Requirements – Soft Skills/Other:
·       Excellent communication skills at all levels of business
·       Ability to express oneself in writing
·       Read and Write English to understand and interpret written policies and procedures
·       Possess strong customer service skills and can work in a dynamic team environment
·       Ability to work in a multi-task, fast paced environment
·       Build and maintain effective, professional relationships
·       Event planning experience
·       Time management
Lenawee Now is not involved in the application or hiring process. All questions must be directed to the company or organization posting the job.