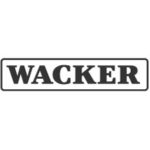 Oversee production of assigned areas to ensure safe, quality, timely production to meet customer demand. Assure appropriate EHS&S practices/policies are identified and followed. Coach operators that did not meet expectations to execute the production schedule. Coordinate with maintenance and contractors to perform defined repairs and process changes. Spearhead continuous improvements for Safety, Quality, and Productivity. Troubleshoot equipment problems. Coordinate with Process Chemists, Chemist of Record, Engineers, etc. to address issues listed above. Maintain accurate area inventories. Perform needs for First Responder. Communicate all changes, upgrades and issues to department personnel.
Your tasks:
Safe operations of the Departments during off shifts. Address assigned Safety Suggestions / Level 2 Incident Reports / Daily Safety Topic, etc.
Productivity during shift of responsibility.
Ensure processes are operated at optimum rates during appropriate times and that production priorities / schedule are followed.
Working with / coaching Operators in the troubleshooting of operations Daily record keeping of schedule attainment will be used.
Prioritize maintenance call-in's based on priority
Call in maintenance for emergency repairs based on priority outlined by the PTS's. Priority will be based on customer demand.
Maintain housekeeping standards and inspect areas daily.
Ensure accurate inventory in departments.
Hold / participate in Training / Safety Meetings
Your profile:
Education and Experience
High school diploma or GED required
Some college / Associate's Degree preferred
1-3 years experience; supervisory experience highly preferred
Knowledge, Skills, and Abilities
Knowledge and understanding of batch and continuous chemical processes, as well as ancillary systems such as steam jet and mechanical vacuum systems.
Understanding of process control systems.
SAP.
Labor agreement.
WCC SOP's.
Good communication skills.
Troubleshooting skills for quality issues and equipment issues.
Computer skills.
Time management.
Ability to train operators.
Team work.
Root Cause Analysis, investigation skills
Mechanical Aptitude
Good Interpersonal Skills
Knowledge of Microsoft Office, Excel, Word
6 Sigma preferable
Lean Manufacturing preferable
We are looking forward to your online application at www.wacker.com/careers
Reference number: 782300-2-0
Lenawee Now is not involved in the application or hiring process. All questions must be directed to the company or organization posting the job.