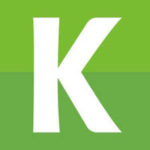 The role is designed to provide dedicated administrative support for a local automotive supplier client in the Quality Control department.
Responsibilities include, but are not limited to:
Working with Quality Control (QC) Manager, Quality Engineers and Quality Auditors to support their administrative needs. In order to be effective, candidate must demonstrate an understanding of the client's business, processes, procedures, and policies.The success of this individual will be highly impacted by their ability to establish a strong working relationship with the Quality Control department and have an understanding of the manufacturing environment.
Good communication skills (both verbal and written), interpersonal and decision making skills are required. Individual must be able to function independently/autonomously yet know when to get management involved.  Must be innovative in their approach, willing to take risks and operate successfully in ambiguous situations. Attention to detail – with the ability to multi-task, use sound judgment and prioritizing skills are necessary. Strong leadership, problem solving and decision making skills required.
2 + years of administrative experience required.
Requirements:
Microsoft Office Efficient Experience ¿ Excel/Word/Power Point emphasized. Example: can individual change excel document into Microsoft Word document.
Extensive experience in Administration work
Team work environment ¿ ability to communicate verbally with enthusiasm with very good writing skills.
Flexible on hours ¿ May require to work until 7pm and as early as 5am (general would be 7am to 3pm but overtime could be required as well as flex early or late).
Not required but would like:
Manufacturing experience would be a bonus ¿ Just to have a good understanding of the manufacturing process.
About Kelly Services®
As a global leader in providing workforce solutions, Kelly Services (Nasdaq: KELYA, KELYB) and its subsidiaries, offer a comprehensive array of outsourcing and consulting services as well as world-class staffing on a temporary, temporary-to-hire, and direct-hire basis. Kelly® has a role in managing employment opportunities for more than one million workers around the globe by employing 550,000 of these individuals directly with the remaining workers engaged through its talent supply chain network of supplier partners. Revenue in 2016 was $5.3 billion. Visit www.kellyservices.com and connect with us on Facebook, LinkedIn and Twitter.
EOE including but not limited to Minorities/Females/Protected Veterans/Disabled/Sexual Orientation/Gender Identity.
APPLY NOW
Lenawee Now is not involved in the application or hiring process. All questions must be directed to the company or organization posting the job.