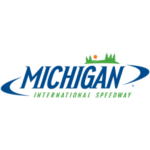 Michigan International Speedway is seeking a Business Development/Operations Coordinator to join our Team. This position is responsible for developing and executing project based activities with our Vice President of Operations, Director of Business Development and Director of Operations. Communication, coordination, and planning with other relevant departments and stakeholders to ensure successful event implementation and execution will be the daily objective.
Key Duties and Responsibilities
Assist in planning and coordinating all Non-NASCAR events:
  Identifies and helps research potential events and "add on" sales opportunities as it relates to projects
  Ensures project documents are complete and current, i.e. contracts, insurance, menus, etc.
  Coordinates and tracks expenses as it pertains to project activities, i.e. working with appointed Director and Accounting to manage and plan accordingly with financial outcomes
 Coordinates and identifies resources as needed with multiple departments and clients
Assist Operations department with event staff scheduling and service groups:
  Coordinate with department Directors to ensure invoices are properly coded and submitted accordingly into WebNow.
  Draft agreements for the Operations Department service groups and vendors annually or per event. Receive and record signed service agreements and ensure all requirements per the contract are met prior to the first event scheduled.
 Certificates of Insurance – Work with service groups and vendors to make sure all insurance forms are submitted and up to date in Certfocus.
 Make sure all events and facility rentals are built into ABI. Assist department supervisors with scheduling staff accordingly per event.
Provides administrative support for Vice President of Operations, Director of Business Development and Director of Operations including but not limited to:
Answering telephones
Coordinating Travel Arrangements
Preparing correspondence (Microsoft Word, PowerPoint and Excel) and complete filing
Schedule Appointment and manage staff calendars (Microsoft Outlook)
Prepare presentations as required (Microsoft Outlook) forth various departments listed above
Assist in other special projects as requested
Required Skills/experience
Bachelor's degree from four-year University and or 5 years of related experience or training in Administration or equivalent combination of education and experience. Must be proficient in Microsoft Word, Excel, and PowerPoint and able and willing to update technology skills as needed.
Ideal candidate is an organized, positive, self-motivator who excels in a team environment. Strong interpersonal skills are a must. Ability to work through and with cross functional teams to achieve goals is essential.
Lenawee Now is not involved in the application or hiring process. All questions must be directed to the company or organization posting the job.