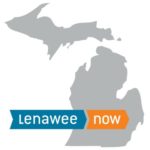 This position will begin as a part-time position which may become a full-time position. Applications accepted through Friday, October 27, 2017. Email resume and cover letter to jevd@lenaweenow.org.
Brief Description of the Job
Provide administrative support to the Lenawee Now (Lenawee Economic Development Corporation). Receive and screen phone calls and emails, offer assistance to callers and visitors, direct public and clients to appropriate organization or person for additional assistance or information. Process accounts payable, payroll, balance, and maintain all Lenawee Now bank accounts. Maintain appropriate files, schedule meetings, and events, prioritize, coordinate, and facilitate communications. Prepare reports and transcribe minutes for various meetings. Plan and coordinate membership recruitment efforts, bill and receive membership dues. Maintain promotional/recruitment material, various databases, conduct various internet research projects, update demographics and membership information on the website, and otherwise perform minor administrative duties. Assist with projects as assigned.
Specific skills or knowledge required:
Type and prepare variety correspondence to include letters, memorandums, reports, and other documents; review information for accuracy and completeness; make corrections as needed; enter information into computer databases as necessary; maintain copies for departmental files.
Maintain and file records and documentation; ensure supporting documentation is present and accurate; update and make corrections when necessary.
Research and respond to requests for information.
Provide staff assistance to the various organizations supported by Lenawee Now
Coordinate, compile, develop, distribute, and promote the demographics, impacts, and potential economic spin-off opportunities to Lenawee County.
Proficient in social media
Prepare and maintain minutes for the Lenawee now Board of Directors meetings and various other meetings as required
Coordinate all membership activities including invoicing, tracking, and posting dues and maintaining associated databases.
Perform specific duties related to community or economic development including general secretarial duties as assigned.
Maintain inventory of office supplies and order replacements as needed.
Desired Skills:
Knowledge of and fluency in Microsoft Office Suite: Word, Excel, Power Point and Outlook
Basic accounting knowledge with the use of QuickBooks software
Excellent communication and public relation skills, including written, oral, and editing.
Minimum Education and Work History
Associate of Arts (A.A.), Associate of Science (A.S.) degree or equivalent in Secretarial Science or Business Administration, three years of experience working in a planning or economic development agency or any equivalent combination of education, training, and experience which provides the requisite knowledge, skills, and abilities for this job.
Lenawee Now is not involved in the application or hiring process. All questions must be directed to the company or organization posting the job.