Part Time
Posted 2 weeks ago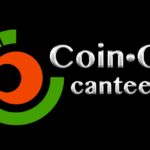 JOB TITLE: Office Coffee Service Route Driver (Delivers office coffee products)
General Summary:
·         Inventory and restock supplies.
·         Using price sheet, accurately write up bill with appropriate tax and discounts; have appropriate customer representative sign bill; turn in paperwork to appropriate Coin-Op personnel.
·         Clean and maintain coffee machines; verify in working condition and report to service department any issues needing repair.
·         Complete daily vehicle inspection report and submit. Keep truck clean, organized and supplied with essential items.
·         Place product and supply order to warehouse in a timely manner.
·         Fulfill customer requests for different product if possible.
·         Attend department meetings as requested.
·         Load truck with product in organized and neat manner.
DETAILS OF FUNCTION:
·         Flexible: able to deal with changes, unpredictability, the unplanned.
·         Multi-task: able to address customer's focus and still complete task at hand, i.e. converse with customer, fill machine, fix machine, clean area, and maintain time schedule all while being pleasant and friendly.
·         Mechanical aptitude: able to assess machine problem and resolve or realize the need to ask for assistance to fix the problem and therefore able to clearly state and convey the problem to another person.
·         Reliable/conscientious: able to be at job as required, on time and prepared to work, i.e. in neat clean uniform, have "tools" needed for the days work, organized.
·         Sell products: promote, explain as needed, be aware of changing customer needs/wants and supply where possible. Inform decision makers as appropriate of possible opportunities.
Hours: Part Time 8-430
Education: High School Diploma or GED
REPORTING:
* Reports directly to the Operations Manager
Required experience:
Chauffeurs License
We are proud to be an equal opportunity employer.
Job Type: Part-time
Job Location:
·         Adrian, MI
Required education:
·         High school or equivalent
Required license or certification:
·         Chauffeurs License
Lenawee Now is not involved in the application or hiring process. All questions must be directed to the company or organization posting the job.