Full Time
Posted 2 weeks ago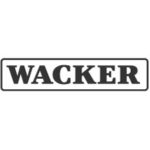 Your tasks:
In this position, you will be responsible for safely and efficiently producing high-quality silicone products. This is accomplished by operating various types of chemical processing equipment (e.g., mixers, tanks, extruders) and fork trucks, utilizing computers, following written work instructions, and working together with staff.
Your profile:
To qualify, you must have a minimum High School diploma or GED and be at least 18 years of age. This position requires a good attention to detail, and the the ability to multi-task and work independently.
Applicants must be willing and able to work 12 hour weekend shifts with a third day scheduled on a consistent day , Monday through Friday. Applicants must be willing and able to work overtime if required, and must be able to lift up to 50 pounds and wear personal protective equipment, including a respirator.
Must be able to work in the United States without current or future visa support.
Prior experience with chemical processing (batch or continuous) is desirable but not required.
Wacker offers an attractive starting wage (starting at $12.92/hour with two pay increases within the first 12 months), and a generous benefits package.
Applicants must apply online at www.wacker.com/careers, as well as register with South Central Michigan Works (1040 S. Winter Street, Adrian MI). Applicants will not be considered unless they complete both processes.
Applications will only be accepted online. If you need assistance or access to a computer, please contact South Central Michigan Works.
Reference number: 708257-3-0
Lenawee Now is not involved in the application or hiring process. All questions must be directed to the company or organization posting the job.