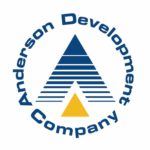 Anderson Development Company is seeking a Process/Project Engineer.
Anderson Development Company is an award-winning, innovative specialty chemical manufacturer. Our materials are used to protect the car you drive, to allow the machinery you use to last longer and to enable the major semiconductor companies to produce their cutting edge chips for your cell phone or computer.  We're committed to providing solutions by working closely with our customers to solve their toughest problems.   This engineering role contributes to Anderson Development Company's future and is essential to grow and to further develop Anderson Development Company's manufacturing capabilities.
Responsibilities:
Work with operations and maintenance groups to optimize production and mechanical integrity. Troubleshoot process and equipment problems.
Evaluate equipment and processes to identify ways to optimize performance.  Evaluate feasibility (both technical and operability) for new projects or process changes.
Develop and execute capital improvement projects.
Work with engineering and manufacturing teams to improve and ensure Anderson Development Company's sustainability, especially by driving safety, environmental and quality excellence.
Qualifications:
Must possess a BS in Chemical Engineering (Degrees in other engineering disciplines or related fields may be considered).
Ideal candidate will possess 3 + years in the chemical, petrochemical or refining industry.
Capital project management from design through start-up.
Experience with troubleshooting and providing engineering support.  Unit operations include: batch polymerization, heat transfer equipment, pumps, controls and instrumentation, distillation and thin film evaporation.
Working knowledge of requirements for PSM under OSHA regulation.
Must be self-motivated with excellent analytical, organization, problem solving, and planning abilities.
Proficient in use of PCs/software including Excel.  Additional proficiency is preferred in Microsoft Project and Aspen/or similar modeling software.
Ability to work on multiple projects simultaneously.
Excellent interpersonal & communication skills.
Must be a team player, in a manufacturing environment.
Anderson Development Company offers a competitive compensation and benefits package.  Check out our website at www.andersondevelopment.com. Send your resume by 11/27/2017 to hr.adrian@anddev.com, or fax to 517-438-5316, or mail to HR Dept., 1415 E. Michigan St., Adrian, MI 49221.
Lenawee Now is not involved in the application or hiring process. All questions must be directed to the company or organization posting the job.