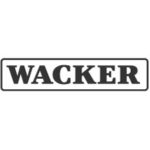 The Admin Assistant for Engineering/ Maintenance and Operations provides administrative and clerical support to the Engineering and Maintenance groups as well as the Site Operations Director. Support includes typical admin activities such as scheduling and coordinating meetings, time keeping, ordering and maintaining office supplies, new employee orientation support including forms for computers, phones, etc. It also has several specific clerical duties including support of the BAR system, utilities reporting, STOP database entry and yearly maintenance inventory checking.
The groups supported include 26 technicians, planners and supervisors in Maintenance, 9 engineers in engineering group, the engineering director and the site operations director.
Your tasks:
Provide admin support for groups which includes meeting coordination, ordering office supplies, scheduling travel, coordinating new hire offices equipment, etc.
Do time keeping entries for all exempt, non-exempt and hourly personnel in groups supported
Do final entries on BAR system to initiate BARS as well as for creation of material number system in SAP Input data into databases such as STOP
Monitor invoices for correctness and in particular invoices each month for uniform charges
Generate monthly reports including absence report, overtime summary and utilities report monthly
Input data into databases such as STOP
Coordinate special events such as SAFETY Day, Holiday Meals, Special Recognition Lunches
Your profile:
High School Diploma or GED required
1+ years of related experience
Clerical experience including ability to type, schedule meetings, interact with computer systems including
SAP
Proficiency with applications such as Word, Excel, Outlook
Good organizational skills
Good people interaction skills
Ability to learn new systems and databases
Experience with SAP highly preferred
Reference number: 790811-2-0
Lenawee Now is not involved in the application or hiring process. All questions must be directed to the company or organization posting the job.