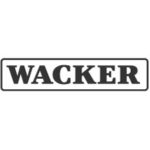 This Summer Internship opportunity will provide a successful candidate with exposure to several management and cost accounting functions including, but not limited to, product costing, financial performance measures, internal reporting, and period closing workflows in SAP. The successful candidate will have ownership of several projects, which, once completed, will provide the organization with improved efficiencies in monthly reporting workflows, more effective reports, and with a greater ability to respond to internal requests in a timely fashion.
Your tasks:
Become familiar with financial performance reporting to leadership; improve existing internal reporting model
Gain exposure to product costing methods; create versatile template for costing requests
Gain understanding of an ERP system and modern workflows of an office setting
Become acquainted with the financial business functions of modern global manufacturing business
Your profile:
At least Sophomore status in Accounting/Finance 4-year degree program
Prior experience with Excel is required. Awareness of ERP-systems is a plus
Tentative schedule is mid-May through mid-August
Must be able to work in the US without current or future visa support
Reference number: 792836-2-0
Lenawee Now is not involved in the application or hiring process. All questions must be directed to the company or organization posting the job.