Ever wonder how many employees in Lenawee commute from other counties? Last summer, Lenawee Now decided to find out. Through careful data collection and analysis, we were able to illustrate cross-county commuting to and from Lenawee County for employment purposes.
Data was collected from 30 of Lenawee's largest employers. From this information, we concluded approximately:
246 people commute from Hillsdale County for jobs in Lenawee
149 people commute from Jackson County for jobs in Lenawee
142 people commute from Washtenaw County for jobs in Lenawee
75 people commute from Monroe County for jobs in Lenawee
75 people commute from Monroe County for jobs in Lenawee
238 people commute from Ohio for jobs in Lenawee
3 people commute from Livingston County for jobs in Lenawee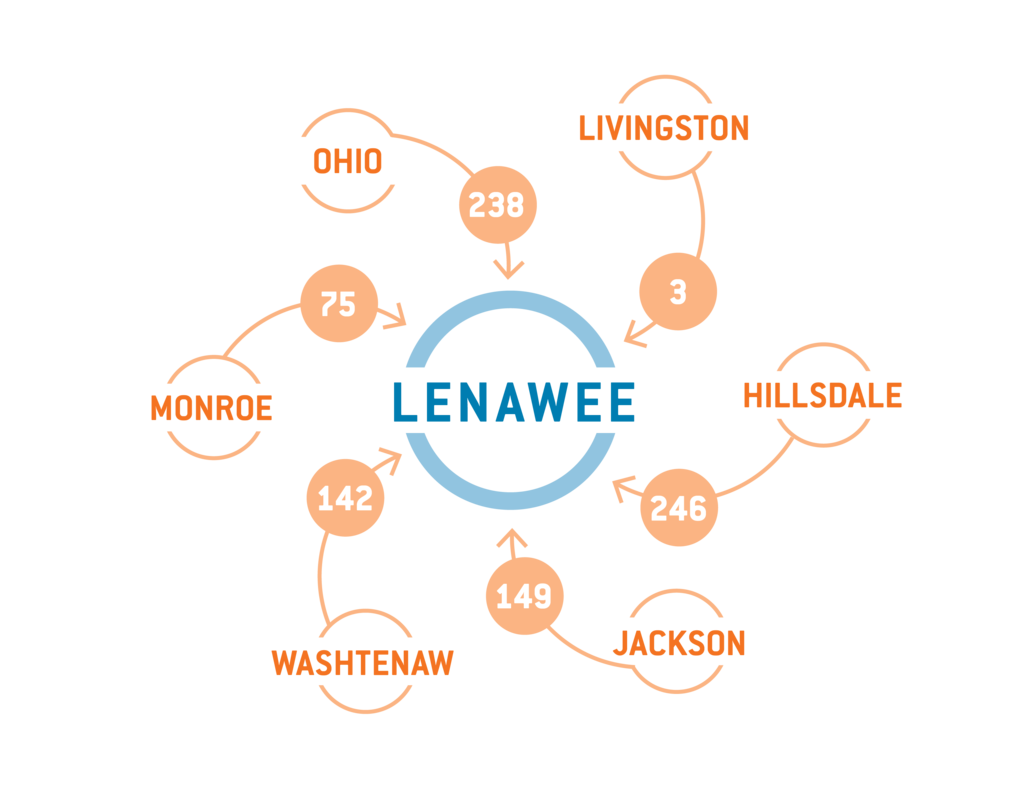 The data didn't stop there. We dug deeper, zooming in on specific communities in Lenawee. From this data, we concluded that for employment purposes, approximately:
74 people commute from Adrian to Clinton, while 51 commute from Clinton to Adrian
2 people commute from Adrian to Morenci, while 80 commute from Morenci to Adrian
291 people commute from Adrian to Tecumseh, while 92 commute from Tecumseh to Adrian
36 people commute from Adrian to Blissfiled, while 88 commute from Blissfield to Adrian
91 people commute from Adrian to Hudson, while 118 commute from Hudson to Adrian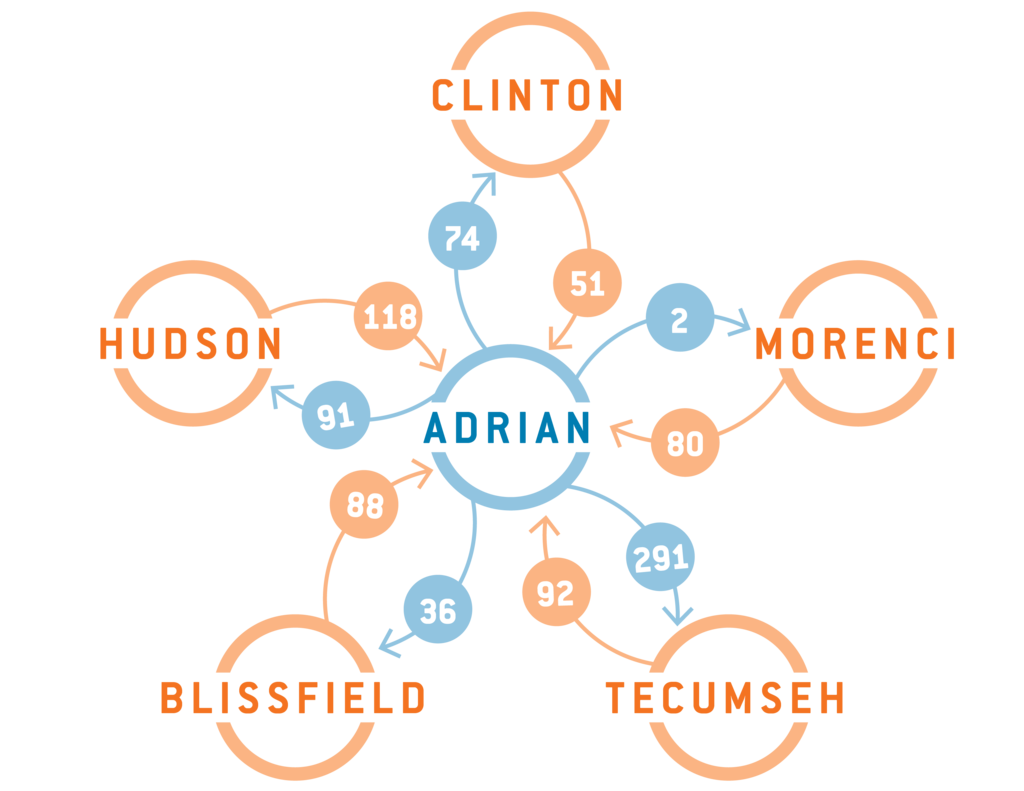 The overall goal in conducting this survey was to highlight collaborative efforts within, and surrounding Lenawee County. Each community depends on one another for business, economic, and entrepreneurial support. These codependent relationships reflect the power of coming together to create a successful economy and bountiful quality of life for all.
Earlier this month, Michigan State Senator, Dale W. Zorn introduced his border community economic development bill. Otherwise referred to as Senate Bill 40, this legislation aims to help attract new business investment to Michigan border communities. What does this mean for Lenawee County? As illustrated in the first infographic above, a staggering 238 Ohio residents commute over the border to go to work here each day. Currently, the jobs held by these out-of-state residents are not eligible for economic assistance from the State, thus handicapping employers in border counties such a as Lenawee.
Senate Bill 40 would expand the definition of a "qualified new job" to include out-of-state residents employed by a Michigan border community business. "This legislation will give communities along our border an equal opportunity to compete for jobs with the rest of the state" explains Senator Zorn. The bill is currently under consideration at the House of Representatives. For more information, visit Senator Zorn's press release.